In 2003, the Board of Trustees voted to begin a street repair project that would initially focus on replacing block-long sections of concrete curbs, gutters, and driveway aprons throughout the entire subdivision. The curbs and gutters were given priority because of the need to establish good water drainage prior to repairing the asphalt surfaces of the streets.
 A contractor was hired and the streets were ranked according to the severity of the repairs needed. Two blocks were completed that year.
Ranking:
Blocks are ranked by condition I-V
(I being the worst condition; V being the best)
As of April 2021: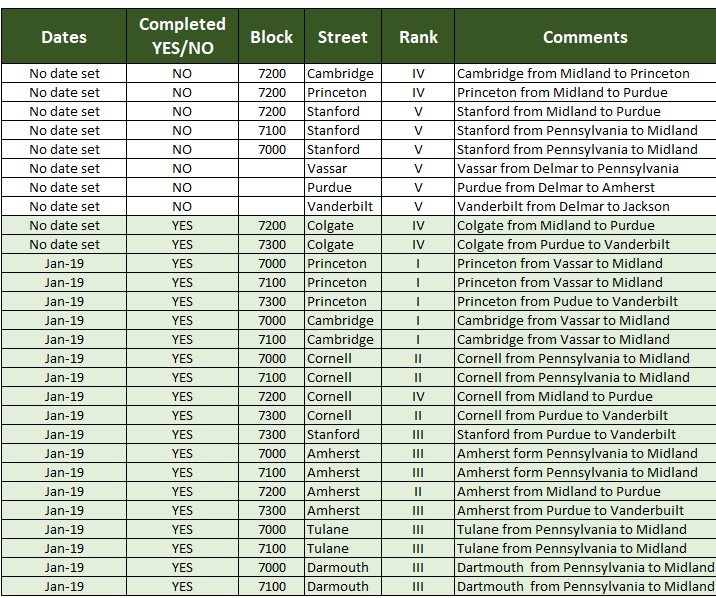 No timeline for completion has been set but streets will be repaired in the order they were ranked by the contractor. For a full listing of blocks and rankings, click here.